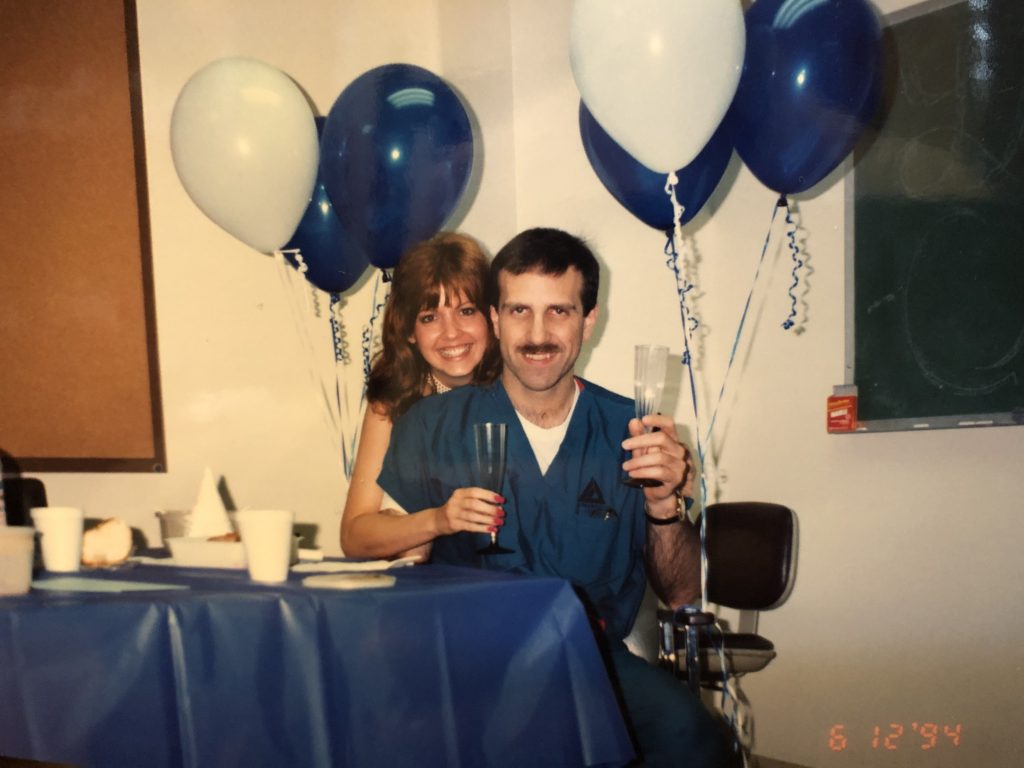 A bittersweet challenge of a healthcare provider is that they often carry the heavy weight of grief from their patients while celebrating the wins of others. For Dr. Mark Trolice, the load he carried was twice as heavy. His passion for working in the field of infertility started in his third year of medical school and has only grown through his own decade-long struggle with infertility. 

Dr. Trolice is one of the foremost Reproductive Endocrinologists in the southeast and someone we are thrilled to have as part of our extended FertilityAnswers family. We are very excited to share a bit more about Dr. Trolice in our #HumansOfInfertility series: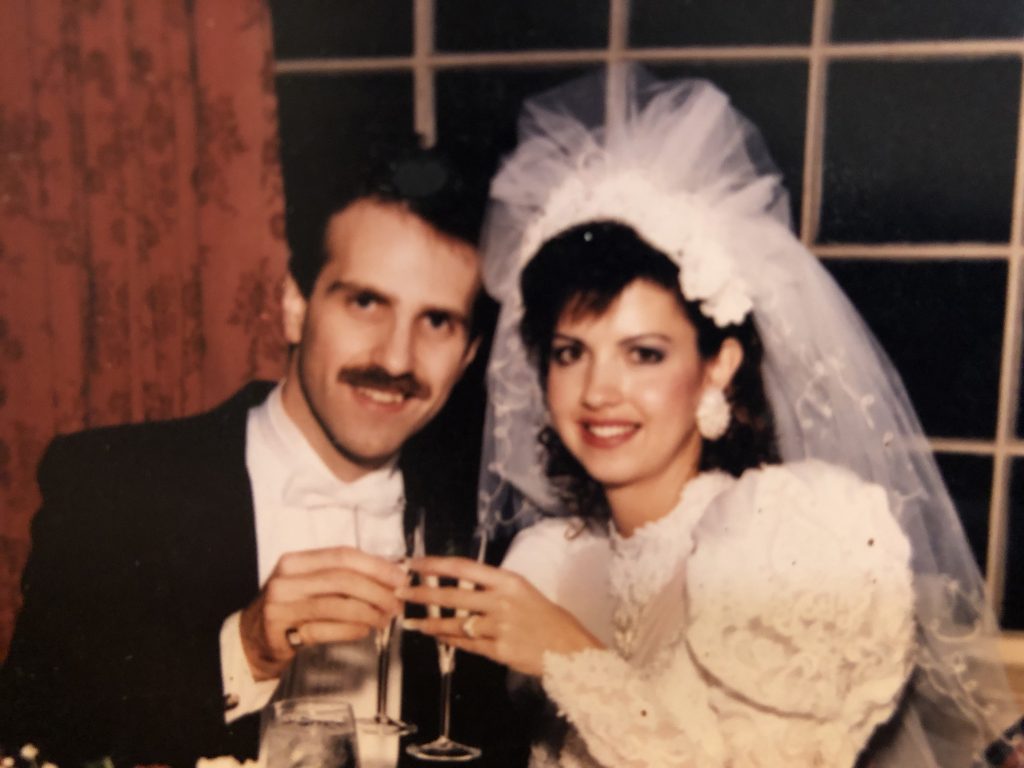 How do you feel your own path to parenthood has impacted the way you view your work?
My wife and I experienced infertility for 10 years.  She underwent multiple procedures including two surgeries, multiple IVF cycles, and miscarriage, and ectopic pregnancy, and years of suffering.  This was the worst time in our lives. I felt I was suffocating on a daily basis watching my patients cry during the day and my wife experience the same at night.  Infertility is a paralyzing disease that alters your perception of life. Often one thinks they will find their life partner and build a family. But the reality is that no one's reality is what they envisioned.  Nevertheless, we should not be defined by our abilities to procreate. Through this difficult journey, we must persevere and adjust accordingly. Hopefully an infertility patient is blessed with a child, whether through reproductive treatment or adoption. However, I believe we should be ultimately valued by our accomplishments and contributions to the world.

Did you always want to be a doctor? 
Do you ever truly think about the role and ability of a healthcare professional? While I was growing up,  my mom always shared her admiration for her physicians and nurses. Generations of my family were in awe and indebted to their doctors. As a young boy accompanying my mom on one particular doctor visit, I complained to her about our wait in the reception area. She simply shared that all her doctor's patients wait without any sign of irritation because they never finish their appointment until all their questions are fully answered, i.e., they felt his compassion.  That was my "aha" moment. I knew I wanted to be like my mom's doctor and make my patients feel the way he did.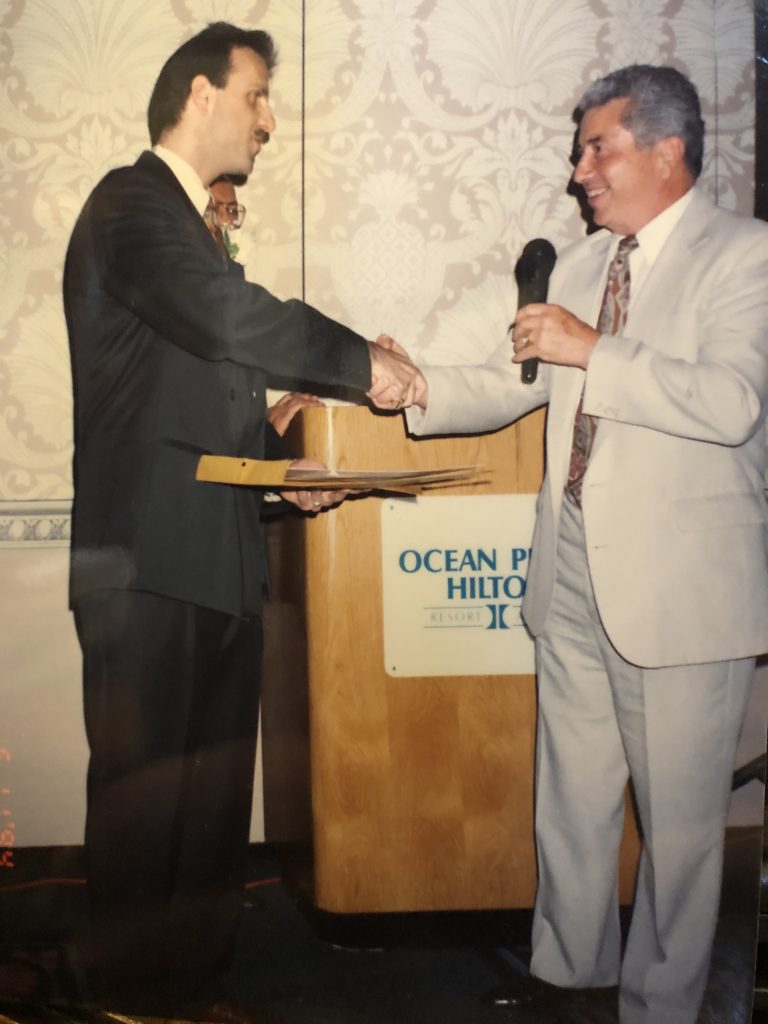 What about women's health – specifically infertility – led you to specialize in this field?
When I was in my third year of medical school during my OB/GYN clinical rotation, our instructor asked, "who would like to experience 1 week on the infertility service?"  No one raised their hand so I volunteered. Well, within the first day I was overwhelmed by my affinity toward the field of reproductive endocrinology and infertility. I marveled at the advanced technology, hormone relationships, surgery, psychology, and, most importantly, the impact of infertility on a patient/couple.  No other area of medicine demonstrated the emotional trauma of a patient/couple who has been denied and building their family. This feeling has never abated throughout my career.
What is the best part of what you do?
The field of reproductive endocrinology and infertility encompasses hormonal disorders in women, reproductive surgery, and infertility.  I consider the area of infertility a unique privilege in my life because I am being welcomed into the most intimate aspect of a patient/couples life and I feel privileged to play a part in bringing a life into their family.

What is the most challenging aspect?
As infertility is my favorite aspect of my field, it is also the most difficult for me when I am unsuccessful in helping a patient's last couple bring the child into the family.  While we know not every 1 will be successful having a baby through reproductive technology, I have never truly accepted this reality. Because of my own experience, I feel my patients' pain in a profound way.
What would you like to see more of in the reproductive field?
First and foremost, infertility needs to be recognized as a disease that warrants mandated insurance coverage in order to reduce an appropriate financial burden of fertility patients.  No other single aspect of our field is more damaging than the lack of consistent insurance coverage prior to this can prevent metacarpals from receiving appropriate care that could allow them to build their family