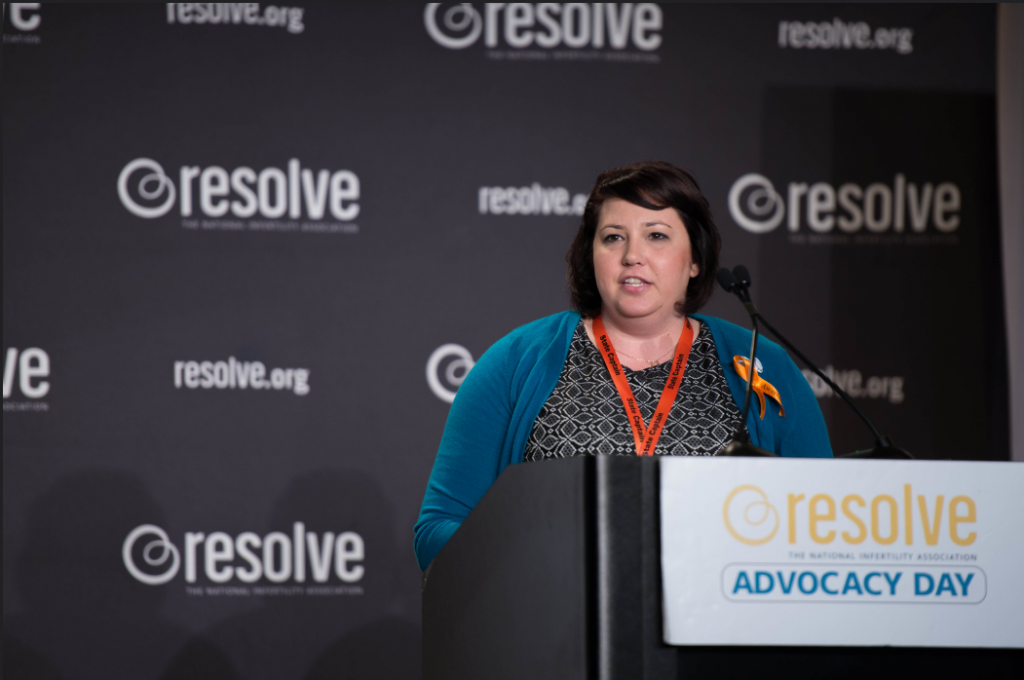 By: Brooke Kingston 
I started volunteering with RESOLVE shortly after our infertility diagnosis, though I admit I didn't intend to. I don't recall how I first heard about RESOLVE, but I found my state's support group listing at resolve.org and worked up the courage to attend the meeting in October 2011. I found out at that very first encounter that the current host would be moving and someone was needed to replace her. Not really knowing what I was doing or getting myself into, I jumped straight in and ultimately hosted the peer-led support group for nearly three years. I also expanded my volunteerism with RESOLVE; first as the Chair of the Arizona Walk of Hope, then as a volunteer on the Advocacy Day committee, and – in 2018 and 2019 – as its Chair.
RESOLVE has been a part of my life for eight years now and when I stop to think about what it means to give my time, money, and effort to this organization, I realized that it has given me far more than I could ever hope to give back. Through RESOLVE, I found a vast community – other patients, support group leaders, advocates, and professionals. Because of Advocacy Day, I met not only the woman who has become my very best friend, but countless other incredible friends and mentors. Because of  RESOLVE's informational resources and support groups, my husband and I were able to make the right decisions for us and preserve our marriage – we recently celebrated our 10-year anniversary. I was able to take control of a devastating thing in my life and channel my hurt into change through involvement with RESOLVE's Advocacy Day. I literally have my job because of RESOLVE – it's the organization through which I was introduced to MedAnswers co-founder and CEO, Alice Crisci. Nearly everything I value in my life has RESOLVE at the root. 
RESOLVE isn't only important to me because of the benefits I've received through my involvement. Because of RESOLVE's grassroots and federal advocacy efforts, thousands – if not millions – more Americans have and will have access to family building care. Veterans who are catastrophically injured protecting our freedom have the ability to build families thanks to RESOLVE's work. Low- and middle-income Americans can better afford to build their families through the gift of adoption. RESOLVE is also changing the way we talk about the disease of infertility and family building, and that's driving real change in states and corporations. Californians and New Yorkers have access to fertility preservation. Starbucks employees have coverage for surrogacy. RESOLVE supports advocates in lobbying their own employers and state legislators to provide or expand coverage for infertility treatment. Momentum is building to make real, long-term improvements for Americans needing assisted reproductive technology, and RESOLVE is a driving force. 
If you're not in a place to donate money to RESOLVE this year, I urge you to consider donating your time and telling others about this amazing organization. Peer-led support group leaders, hotline volunteers, and grassroots advocates are always needed. Donations to RESOLVE foster expanding access to care, but volunteers are at the core of RESOLVE's mission to empower people with knowledge, support, and advocacy.