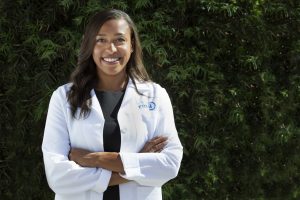 By: Temeka Zore
October is National Infant and Pregnancy Loss Awareness Month and our hope is to raise awareness surrounding miscarriages so that women know they are not to blame and that they are not alone.
One in four women suffers from miscarriage. They are heart-breaking and often result in emotional, physical and mental distress. Recurrent pregnancy loss (RPL) can be especially devastating as often times a cause for them is not found.
Recurrent pregnancy loss is defined as 2 or more clinically recognized pregnancy losses that occur before 20 weeks gestation.
Over 50% of RPL have no known cause. Of those that have a cause, the most common reason for a miscarriage to occur is due to a chromosomal (genetic) abnormality of the embryo. These abnormalities affect over 60% of all miscarriages. Age is the number one factor that increases the risk of genetic abnormalities. As women age, the number and quality of our eggs starts to decline, gradually at first and then faster as we get older. This continues until a woman has few remaining eggs and we go through menopause. This natural decline in fertility with age leads to a more difficult time getting pregnant and also increases the chance of miscarriage.
Other causes of RPL may include thyroid or prolactin disorders, uncontrolled diabetes, antiphospholipid antibody syndrome or another immune disorder, uterine abnormalities or chromosome abnormalities in a woman or her partner (which may not affect either of person but can affect a developing embryo).
Treatment for RPL depends on the underlying cause but regardless of treatment, up to 70-80% of couples who suffer from recurrent losses will successfully conceive a child if they continue trying on their own.
A fertility doctor, known as a reproductive endocrinologist and infertility specialist, can perform a work-up for recurrent pregnancy loss and offer different treatment options depending on the results.
In the end, remember that you are not alone in this journey.
Dr. Temeka Zore is a reproductive endocrinologist and board-certified OB/GYN. She completed her residency in Obstetrics and Gynecology at St. Vincent Hospital in Indianapolis, and went on to graduate from the Reproductive Endocrinology and Infertility (REI) fellowship program at University of California, Los Angeles (UCLA).
She received her medical degree from Indiana University School of Medicine, having been awarded a full merit scholarship. Before attending medical school, she graduated with honors from University of Texas at Austin, where she majored in biology.
During college, Dr. Zore received high honors for her academic excellence as well as her athletic achievements in Track and Field, including the Arthur Ashe, Jr. Sports Scholar Award, the Pacific Coast Reproductive Society In-Training Scholarship, the Cross-Country Coaches Association Division I All-Academic Honors, and the V.F. "Doc" Neuhaus Award. She was also named Academic MVP for the University of Texas Women's Track & Field team and the United States Track & Field.
Dr. Zore has contributed to several peer-reviewed articles related to topics including PCOS and pre-implantation genetic testing of embryos. She is passionate about educating women about their reproductive health and fertility preservation.