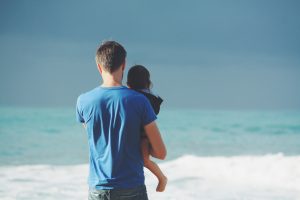 When you and your Prince Charming met, you probably never heard of words like varicocele, or Klinefelter's syndrome. His semen analysis wasn't part of his Match.com profile, and when the two of you talked about little swimmers, you were referring to your future children-to-be, not his sperm's motility.
As June and Men's Health Month come to an end, we'd like you to know, you and your honey are not alone. At least 40 percent of all cases of infertility in couples are attributed to the male partner. Lots of couples who get a diagnosis of unexplained infertility also have a male factor element. There's a lot of Prince Charmings out there who are hoping to be nothing more than plain old dads.
We'd like you to know something else, too. There's hope. Many forms of male factor infertility can be treated through a variety of methods, including medication, surgery, and ART. Lots of men also see real improvement in their sperm quality by making lifestyle changes, such as quitting smoking, and losing weight.
No matter where the hopeful, crazy, stressful, and rocky road to parenthood takes you and the love of your life, we hope that it is paved with kindness and care towards each other. If we can help, please reach out.